Cheesy Potato Casserole
NOTE: I like to add some ham, bacon, sausage or whatever meats I have to this for a main dish. I am thinking Fajita Chicken would also be great!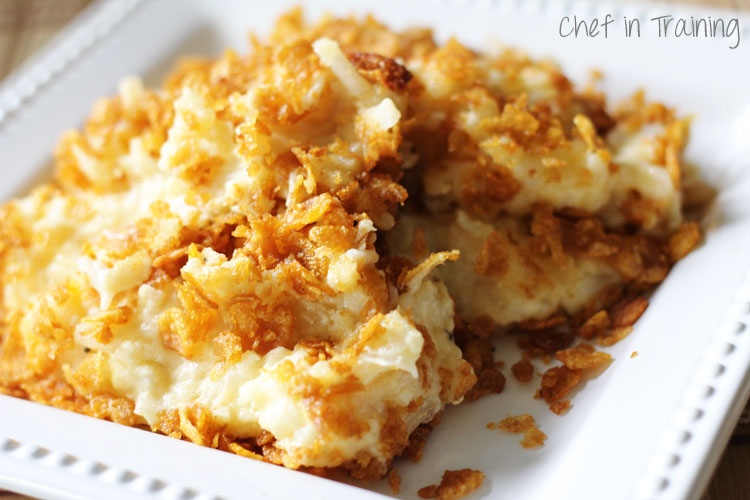 A great side dish that compliments almost any meal!
Ingredients
1 (30 oz) bag frozen hash brown potatoes
2 cups sour cream
1 (10.75 oz) can cream of chicken soup
1 medium onion, finely chopped
2 cups shredded cheese
salt and pepper, to taste
2 cups corn flakes, crushed
2 Tbsp. butter, melted
Instructions
Preheat oven to 350 degrees F.
Combine sour cream, cream of chicken soup, onion, cheese, salt and pepper in a large bowl.
Stir in hash brown potatoes.
Pour and evenly spread into a greased 9x13.
In a medium bowl, melt butter and stir in crushed cornflakes.
Evenly top casserole with buttered corn flakes.
Bake at 350 degrees F for 30-45 minutes.