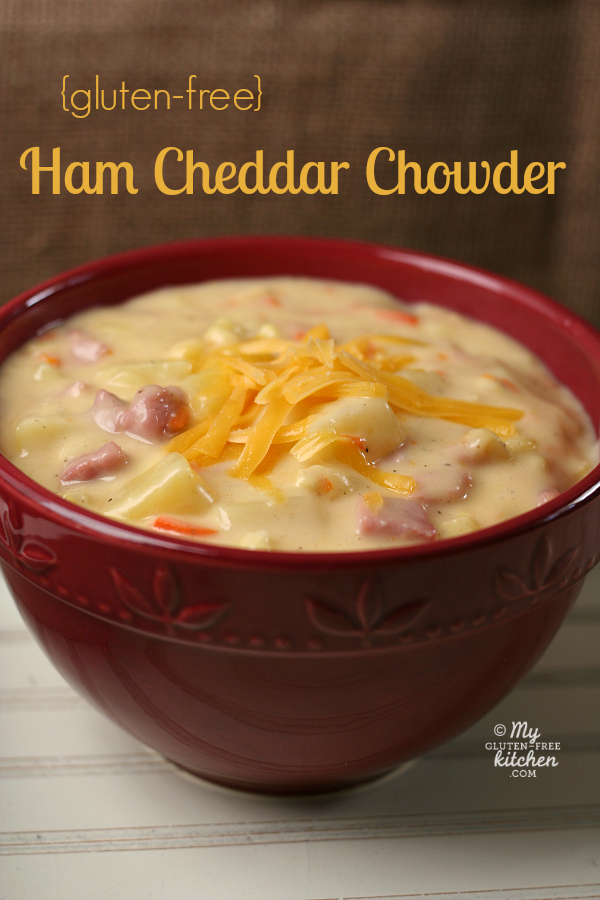 I got the original recipe when I was in High School from my teacher. He won an award from the St. Louis Post Dispatch that year with it I believe. This is not his recipe but it is close for sure! His definitely had Onion but I don't recall any carrots in his, so I am starting with this one and going forward to change it as best I can recall. So, out with the carrots and in with some onions!
I found this recipe at
My Gluten Free Kitchen
and she's right! It really IS GF! Go figure! My teacher was ahead of his time! :) One of these days I will find his recipe and compare to the way that I remember it! Until then, I am gonna punt!
My GF Kitchen says: This soup freezes well and reheats well on the stove. I like to make a double batch and freeze half for another night a few weeks later. You may prefer adding additional milk when reheating the leftovers to thin the soup out a bit.

Serves: 8
Ingredients
1¾ cups water
2 cups peeled, cubed Butter Gold or Yukon Gold potatoes (cubes about ½" to ¾")
½ cup sliced carrots (I buy shredded carrots and chop those in thirds)
I am replacing this with 1 med onion
2 cloves garlic, minced
1 tsp. salt
¾ tsp. garlic salt
½ tsp. pepper
¼ cup butter
¼ cup cornstarch
2 cups milk
2 cups (8 oz.) sharp cheddar cheese (cubed or shredded)
2 cups frozen or fresh corn
1½ or 2 cups cubed ham (fully cooked)
One stick butter or Margarine--I use butter
Instructions
In a large pot, melt a couple of T of butter and sweat the onions and garlic.
Bring water, potatoes, carrots (onions), and garlic to a boil.
Stir in salt, garlic salt, and pepper.
Reduce heat, cover, and simmer for 8-10 minutes or until potatoes and carrots are tender.
Add the ham cubes and frozen corn.
Reduce heat to lowest setting.
Meanwhile, in a medium saucepan, melt the butter, then whisk in the cornstarch.
(the original recipe did not use cornstarch, rather it thickened from the potatoes but did use the butter!)
Add the milk to the butter/cornstarch mixture and whisk together.
only if you are using this...otherwise, just mush up some of the potatoes, being careful to leave some large chunks as well!
Cook and stir until thickened and bubbly.
Add cheddar cheese cubes or shreds and stir until melted.
Pour creamy contents of medium saucepan into the large pot of ham and vegetables. Heat through over medium heat, stirring occasionally, until read to serve.
Taste a little to see if you would prefer additional seasonings.
MY NOTE: I will be changing this as shown in the red. I also intend to make it in a crock pot and will cook it on low for 7-8 hours on low setting.